From left to right: books to read, Maeve's, Kate's, mine.
At front current books: Val Biro, Gumdrop for Maeve. Philip Pullman, Northern Lights for Kate. Neal Stephenson, Anathem for me.
Gerard Whelan, The Guns of Easter for Kate & I finished it last night. Good book! How messy the rising was.
Kate Thompson, The New Policeman (not pictured) and The Last of The High Kings also read recently by me. Maybe Kate. Good stories. And I really like the tunes in The New Policeman.
Terry Pratchett, The Wee Free Men (not pictured) (the one with the young witch Tiffany Aching and the Nac Mac Feegles from Chalk sheep rearing hills) also also read recently by Kate and myself.
Roddy Doyle, Paddy Clarke Ha Ha Ha.
Richard Bach, Jonathan Livingston Seagull.
Rudyard Kipling, Just So Stories.
William Gibson, All Tomorrow's Parties.
Andrew Martin, The Lost Luggage Porter.
Dr. Seuss, Oh The Thinks You Can think.
Various Little Miss and Mr Men books.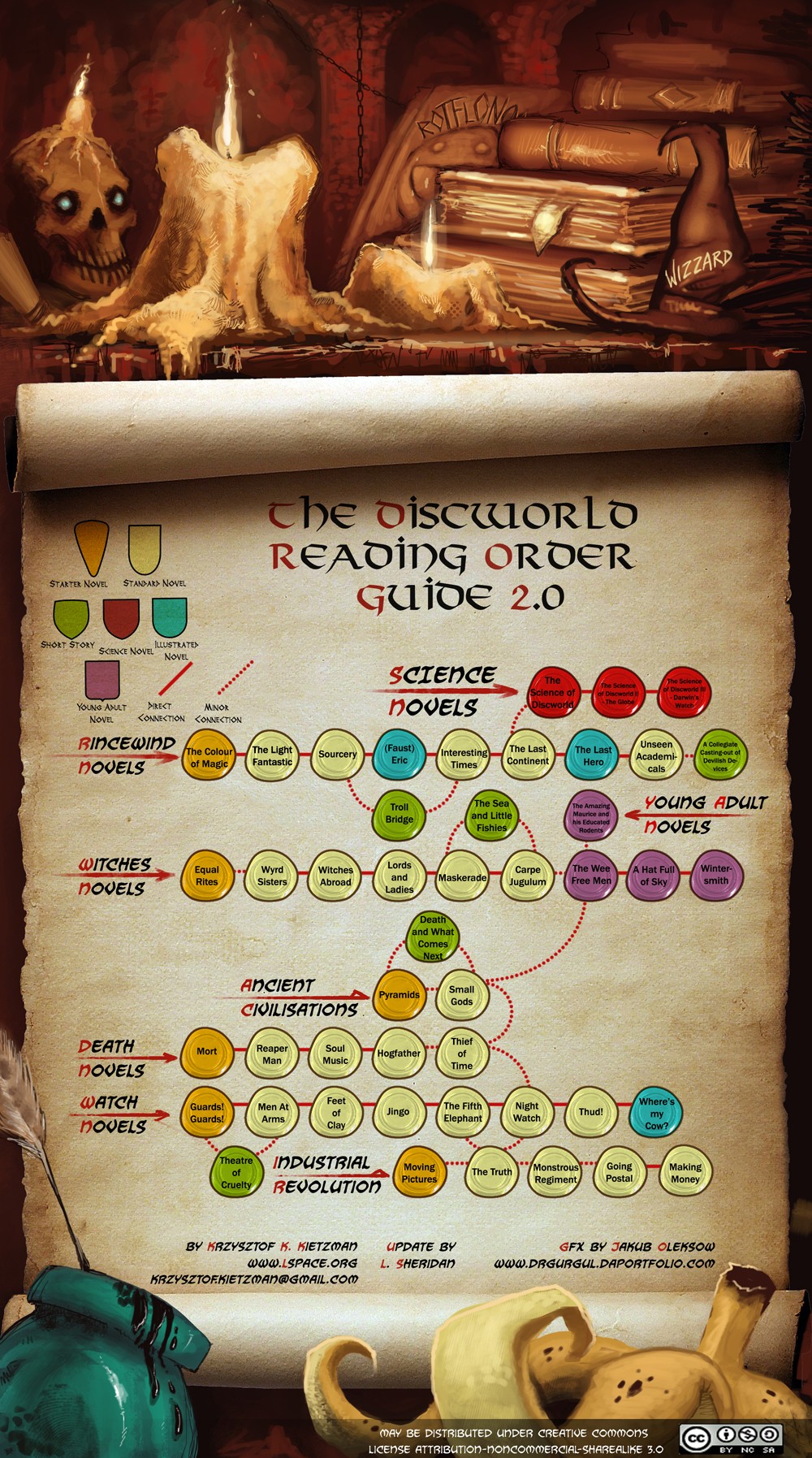 Timeline diagram:
http://www.lspace.org/books/reading-order-guides/the-discworld-reading-order-guide-20.jpg
http://en.wikipedia.org/wiki/Discworld
http://www.lspace.org/books/timeline/dw-timeline-intro.html
http://xkcd.com/625/
http://www.terrypratchettbooks.com/discworld/map.html
http://en.wikipedia.org/wiki/Tiffany_Aching
Published with Blogger-droid v1.4.9