If you receive a package labeled "metal detector" in Ireland you might get teased a little bit about it. :)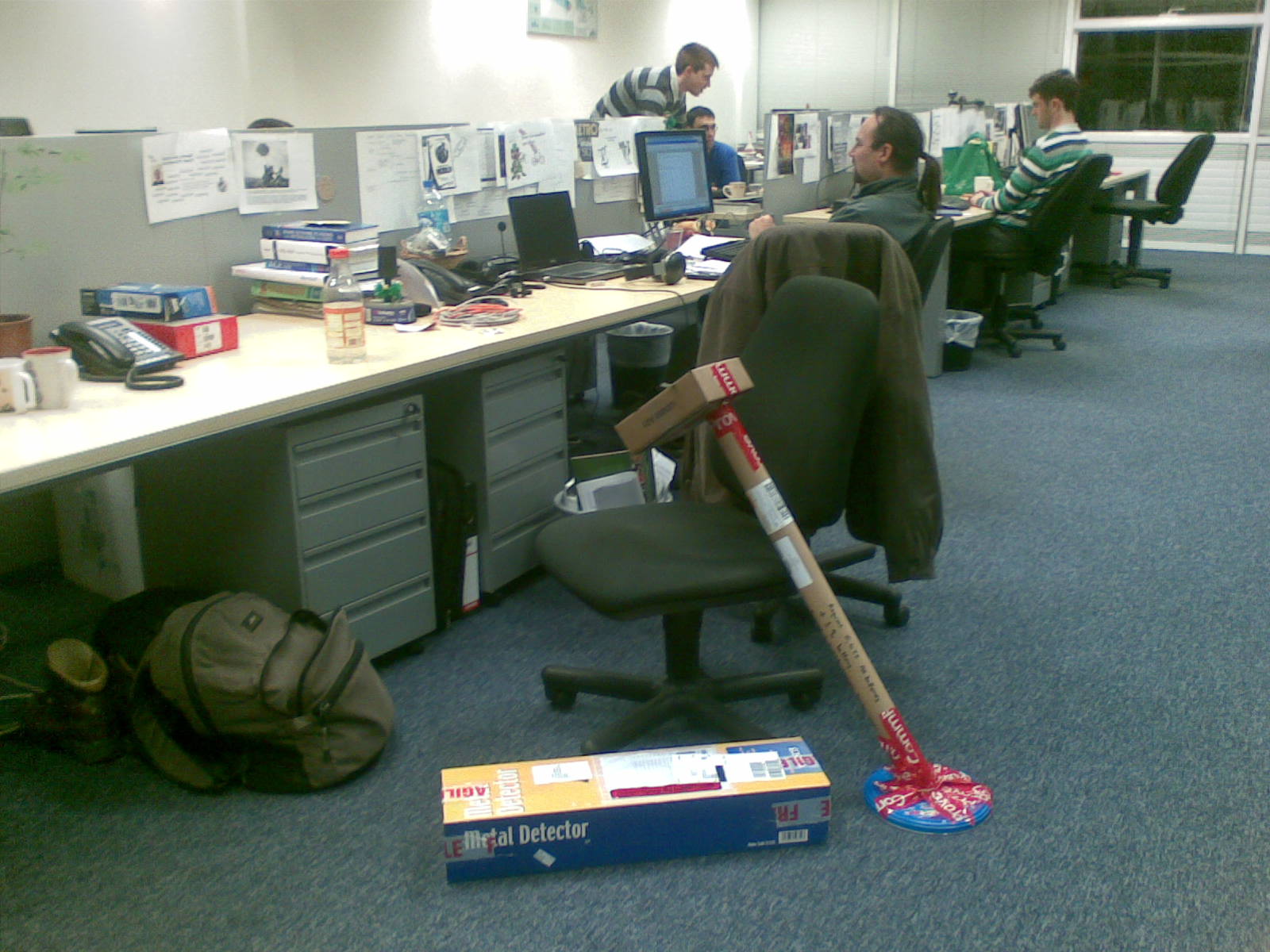 The "control" box has some paper engineering showing nothing/dig/dig FRanTiCallY.
Very nice. See the real metal detector in box on floor.
Rechargable batteries and Led and energy saving lightbulbs also from maplin.
But where's the capacitor for the sewing machine? :(
Too small?